While some may wonder where the time has gone, others may feel like they have been stuck in a continual time loop, living the same day repeatedly with no end in sight. What started in late 2019 and moved around the globe rapidly in early 2020 has now entered a new, less than desirable stage as we head into summer.
Our access to information has been extraordinary. Numerous public health-focused websites have become go-to sources for information, we get regular reports containing volumes of data, and public health sites provide many recommendations and guidance. In the US, Federal, State and Local government officials and public health agencies issue guidance, directives and orders regarding the spread of COVID-19. We are now mid-way through July and worldwide we have seen over cases to date as a result of contracting COVID-19. We are all now familiar with the concept of "super spreaders" and that some people are infectious to others before onset of symptoms. We are still learning about the nature of asymptomatic people and risk of transmission. Key guidance on how we should protect ourselves and others comes from this continued learning, but there is still much to learn. One example that illustrates this is a statement from the CDC related to what defines a close contact exposure. An excerpt from the CDC COVID-19 website (no longer functional) said, "Data are insufficient to precisely define the duration of time that constitutes a prolonged exposure. Recommendations vary on the length of time of exposure, but 15 minutes of close exposure can be used as an operational definition. Brief interactions are less likely to result in transmission; however, symptoms and the type of interaction (e.g., did the infected person cough directly into the face of the exposed individual) remain important."
In the US we have seen many states lift shelter-in-place orders and move into stage 2 but we are now seeing a roll-back of some phased reopening steps. What have we learned so far about COVID-19, efforts to "flatten the curve," and the role of the public in this pandemic?
Epidemiology and Medicine
Many of us have gained a deeper understanding of how diseases like COVID-19 are transmitted and how we can play a role in slowing, reducing or eliminating the spread. Infection prevention, something that has been an important focus in healthcare for generations, has come outside of the hospital walls in a big way. As more cases occur, we continue to learn about how SARS-CoV-2 is spread and how best to control that spread. Many have learned about epidemiology as an important partner to the treatment side of medicine, particularly when identifying and predicting the impact of infectious diseases. Early concerns about overwhelming our healthcare infrastructure drove decisions like issuing shelter-in-place orders in an effort to slow the spread and flatten the curve. But these are not the only reason why steps should be taken to slow the spread. We are continuing to learn more about the nature of the disease and the effectiveness of various treatment and preventative health measures. This knowledge can improve the recovery rates as new cases come in.
There are still significant challenges for essential workers on the front lines where the risk of exposure to COVID-19 cases is high. Early concerns regarding the lack of personal protective equipment are unfortunately still present. The Associated Press published an article on July 7 that quoted Deborah Burger, President of the National Nurses United stating that "We're five months into this and there are still shortages of gowns, hair covers, shoe covers, masks, and N95 masks. They're being doled out, and we're still being told to reuse them."
We're Not Out of the Woods Yet!
We are seeing that relaxing orders for shelter-in-place results in challenges to maintaining important safety habits. Almost as soon as the doors were opened, crowds gathered, and physical distancing recommendations were often ignored. Face coverings continue to be used by some but not all that should and many of those that do use them may not always follow the guidance for proper use. In the United States, what looked like a promising trend in May looks less promising in July. Recent increases of infections have occurred in several major epicenters across the country including parts of Florida, Texas, California, and Arizona.
In California, which was quick to enact physical distancing measures, officials reported 11,700 new cases on July 6, 2020, which was the biggest 1-day jump reported in the United States so far during the pandemic. On July 6 the Arizona Department of Health announced that the state's ICU beds were at 89% of capacity. In Florida, 43 hospital ICU's in 21 counties were reported to have hit capacity and show zero ICU beds available, according to data released by the Agency for Health Care Administration (AHCA).
While it may be difficult at this time to conclude if recent infections are related to the reopening of our doors, a failure of the public to adequately follow recommended guidance, the natural evolution of the virus or some combination of factors has appeared to validate concerns of a second wave of COVID-19 cases.
Public Health Relies on Public Participation
A recent international study on how different age groups follow public health guidance reported that while overall compliance was fairly (not overwhelmingly) high, there was very little difference based on age.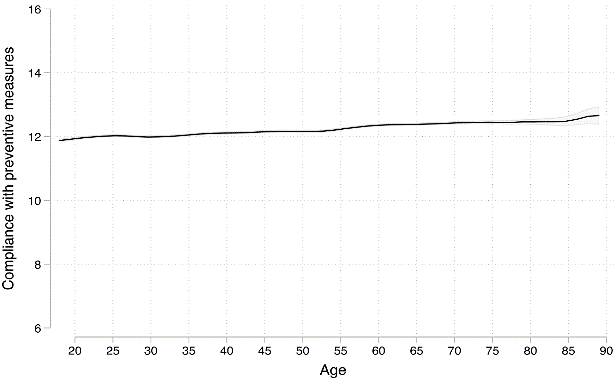 It appears the elderly, who are at greater risk of serious illness, are just as likely to become complacent as other age groups.
However, a new Gallup poll reported that 86% of those polled said they used a mask in public in the past week, up from about 50% in April. Over 50% of those polled expressed concerns about the lack of physical distancing observed in their community. For the first time, a majority of Americans polled are expressing concern about a lack of distancing in public places.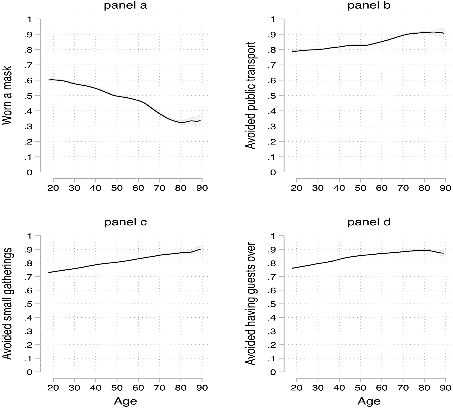 What Worked Yesterday Still Works Today
Wash your hands and wash them correctly. Hand hygiene is just as important now as it was in the beginning.
Stay Home. If you or someone you live with have symptoms or if you have been with someone known or suspected to have been infectious during your close contact with them, stay home and call your doctor.
Clean and disinfect the environment. Enhanced cleaning still plays an important role in prevention of the spread of the virus. Emphasis should be placed on frequently touched surfaces. Use appropriate cleaning and disinfectant agents and follow the instructions for use.
Maintain safe distance. Although there may be differing opinions among the public health agencies with regard to what distance is best, maintaining physical distance from yourself and other people outside of your home is still important. Close contact with others that are infected is still considered the most common method of transmission. Many recommendations target 6 feet or more as the physical distance needed, but some cities or counties may consider other factors and indicate need for greater distance. Know and follow the local rules.
Cover your breath. While debates may continue in various circles on how effective homemade masks are, it is clear from the data that properly covering your mouth and nose reduces the amount respiratory droplets released towards others.
More than masks may be needed. Wearing additional protection when in higher risk environments is necessary. If proper physical distance cannot be achieved, protecting your eyes, mouth and respiratory system from potential exposures is important. This may mean wearing some combination of tight-fitting respirators, face shields, and/or disposable gowns.
Avoid crowds. We would certainly expect our risk of being stung by a bee to go down dramatically if we avoided being in an area where lots of bees were buzzing round. Fortunately, if you are stung by a bee, the next person you see is not at risk of being stung by you. Unfortunately, this is not the case with a transmissible virus. So, avoid crowds for your safety and the safety of others. Participate in clinical testing if directed or if available. While there is much still to learn about available tests, testing in general is a very valuable part of the clinical and epidemiological study process. The more data we get, the more we learn about the virus, the tests themselves and how to treat the disease.
Do your part. Everyone has a role to play in helping slow the spread. Applying all that we have learned about the disease is just as important now as it was during shelter in place orders. We will soon be entering the next flu season. Adding this to the continuing pandemic burden on the healthcare system is a concern, however, the steps needed to slow the spread of COVID-19 work well for seasonal influenzas, as well.
As it Turns out, Pandemics can be Stressful
Fear and anxiety about a potentially life-threatening disease that has become a part of almost every conversation can be overwhelming and cause strong emotions in adults and children. Isolation from co-workers, friends and loved ones can be taxing on anyone. Necessary public health actions can make people feel isolated and lonely and can increase stress and anxiety. Additional emotional stresses present in our world are compounded during an extended pandemic and with our efforts to protect the public from illness. Coping with stress in a healthy way will make you, the people you care about, and your community stronger.
The CDC provides a variety of resources to help manage stress. The following are some of the suggested healthy coping measures from that site:
Contact a health professional if you are concerned about COVID-19. Get the facts from a qualified professional.
Plan ahead. Know what you will do if you get sick – before you get sick! Know where and how to get treatment and what other support services and resources, including counseling or therapy (in person or through telehealth services) are available.
Take deep breaths, stretch, or meditate
Avoid excessive alcohol and drug use.
Take care of your emotional health. Taking care of your emotional health will help you think clearly and react to the urgent needs to protect yourself and your family.
Take breaks from watching, reading, or listening to news stories, including those on social media. Hearing about the pandemic repeatedly can be upsetting.
Take care of your body. Exercise, get fresh air, get out and play.
Make time to unwind. Try to do some other activities you enjoy.
Connect with others. Talk with people you trust about your concerns and how you are feeling.
Connect with your community or faith-based organizations. While social distancing measures are in place, consider connecting online, through social media, or by phone or mail.
Activities that require concentration can be helpful at clearing away the noise. Some examples might include working on puzzles, playing board games, reading that book you've always wanted to read, focusing on household to-do lists or artistic activities such as drawing, knitting, or painting can provide healthy mental stress relief.
Work Together for Success
Many employers have developed safe return to work plans to keep people safe as they get operations back up and running. These plans can include a host of steps including: limiting the number of people in a given space, directing traffic flow, creative task scheduling, supporting work from home where possible, daily health screenings, enhanced environmental cleaning and disinfections, increasing building ventilation, special signage, staff and visitor training and more.
But even the best plan is only as good as the people following it. To safety professionals, a health and safety plan gathering dust on a bookshelf is worse than having no plan at all. It is in each person's best interest to know the steps expected, to follow them always and to ensure others are following them, as well. If you become aware of an area that can be improved upon, let the person responsible for the plan know so continuous improvements can be made. It is also a good idea to have a third party periodically audit compliance with the safety plan.
This too Shall Pass?
While we have learned a lot, there is still so much we need to learn. What we know today is that we do not know enough to change significantly from our early approach. We still need to protect ourselves, protect those around us and keep working to slow the spread. Many of us are more than eager to see things back to where they were pre-COVID. Many of us want to have birthday parties and barbecues. We would like our kids to be able to gather and cool off in the community pool. We want our team sports to return and schools to be open so we can learn and grow. But we need to temper that eagerness with a willingness to do our part.
While we can all look forward to a time in the future when we can safely gather together, we have not yet arrived at that time.  Until we do, stay informed, be safe, wash your hands, talk with others, and consider that they too have been through much in the last several months and are hoping for continuous days and weeks of good news and some welcome relief soon.