Rosales, Michelle
Director of Environmental Health Services
MPH, CIH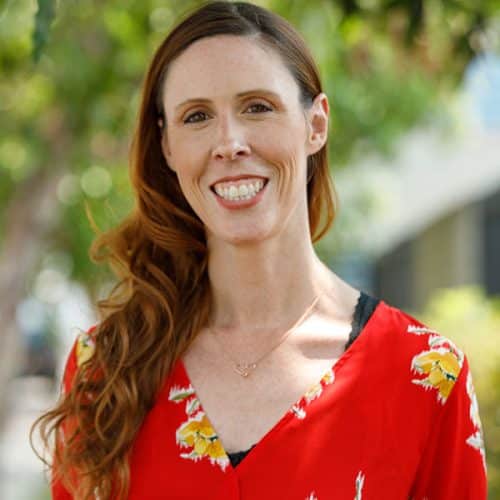 Greater Los Angeles Office
Main: (310) 668-5600
Direct: (310) 668-5617
Education
MPH, Industrial Hygiene, University of California, Los Angeles, 2005BSRT, Radiological Technology, California State University of Northridge, 2002
Certifications and Registrations
Certified Industrial Hygienist, Comprehensive Practice. Certificate # CP 9577
Professional Experience
Michelle Rosales has more than 16 years of experience managing complex environmental health and industrial hygiene service projects throughout California and U.S. These projects are conducted in accordance with the requirements of State and Federal regulations, including OSHA and EPA. She has managed hundreds of investigations involving a variety of physical, chemical and biological hazards in sensitive occupational and community settings that include healthcare facilities and schools.
Michelle specializes in occupational and environmental exposure assessments, wildfire and structure fire assessments, and indoor environment air quality evaluations. These projects require in-depth investigative research and sampling, data interpretation, and preparation of reports with recommendations for corrective actions and conclusions.
Michelle also provides litigation support and oversight for numerous complex litigation claims for both plaintiff and defense attorneys. Designated as an expert witness on cases, Michelle has familiarity of the litigation process and proceedings. She provides qualitative research and preparation of reports with opinions, and the involvement in litigation procedures.
Michelle is a nationally recognized expert who has presented on technical topics at conferences and symposia throughout the county. She has also published several significant publications related to various industrial hygiene topics and concerns.  She is a leading expert on the impact of wildfire smoke to communities, including worker's health and impact to structures. She is a primary author of AIHA's Technical Guide for Wildfire Impact Assessments for the OEHS Professional Technical Guide and has been asked to present at various associations regarding the topic.
Professional Experience
Las Vegas Trivago Hotel Room Fire Mitigation. Rich Family Investors. Las Vegas, NV.
Following a large structure fire event that occurred at an upscale casino in Las Vegas, Michelle served as the primary technical expert and Senior Project Manager of a large-scale fire mitigation project. She managed a team of investigators that were on site within 24-hour to evaluate damage, potential hazards, and mitigation options. She prepared a detailed impact and remediation report and worked with directly with client staff to address health and safety issues and expedite the room recovery process. The rooms were returned to service quickly with no health or safety risks to workers and future occupants.
Rancho Cucamonga Natural Gas Leak. Rancho Cucamonga, CA.
After a natural gas leak occurred in a residential neighborhood in Rancho Cucamonga, CA, Michelle was contacted by Rancho Cucamonga city officials to assist in generating a public health statement for their community. The gas leak event had occurred shortly after the Aliso Canyon gas leak event that occurred in the San Fernando Valley, leaving the community on high alert and concerned regarding what health implications the gas leak would cause. Michelle drafted a statement that provided a non-technical discussion on natural gas, its components and potential health risks. The statement was well received by city staff members and uploaded onto to Rancho Cucamonga city website for the community to see.
 Large Scale Flood Event Impacts High End Apartment Building. Newport Beach, CA.
During a large rain storm event, water flooded and seeped into several high-end apartment units. Michelle was contacted immediately by the property owner to begin identifying areas of moisture impact and provide recommendations for the remediation contractors. At the end of the initial assessment, over 100 units were identified as impacted. Michelle served as the technical oversight and managed a team of staff members to provide initial assessments of all units, develop scope of remediation reports and following remediation, provide a post remediation protocol to assist tenants in returning to their units.
 Woolsey Fire; Post Cleaning Assessment. Malibu and Ventura County Schools.
In November 2018, the Woolsey Fire spread through Southern California, burning thousands of acres and destroying hundreds of structures in its path. In addition, to the fire damaged areas, smoke from the wildfire spread to neighboring cities, impacting homes, business and communities. Following the aftermath, Michelle was contacted by school districts located both within the burn area, or those directly adjacent to, to assist in developing a post cleaning assessment strategy in order to get children back into school. The strategy had to be robust enough to satisfy worried parents and school staff members. Michelle worked with the district to come up with a clearance criteria for post cleaning of the schools. Ongoing sampling and monitoring to help alleviate parent concerns and to assess the environment at the schools. In addition, Michelle attended a community leader meeting to answer questions, and discuss process and future plans. Through Michelle's efforts the amount of concerned parents decreased significantly and students were sent back to the school to continue their education.
Professional Affiliations
American Industrial Hygiene Association (AIHA), National member
Southern California American Industrial Hygiene Association (SCAIHA), Local Chapter Member (past president 2015, 2019)
American Industrial Hygiene Association Future Leaders Institute, Class of 2014
American Industrial Hygiene Healthcare Working Group, Past President
American Conference of Governmental Industrial Hygienist, National member
Publications
"Recognition, Evaluation and Control of Waste Anesthetic Gases in the Post-Anesthesia Care Unit" AIHA White Paper, 2021 (primary author).
"The Other Hygienist: Occupational Health and Safety in the Dental Industry" The Synergist, December 2019.
"Technical Guide for Wildfire Impact Assessments for the OEHS Professional" AIHA, 2018 (primary author).
"Assessment and Remediation of PCBs in the Built Environment" AIHA, 2017 (contributing author).
"Evaluating a Structure Fire: An IH Guide to Smoke's Impact" The Synergist, October 2016.
"From Hardhats to Hair Covers: IEQ Investigations in Healthcare Facilities" The Synergist, July 2015.
Presentations
Rosales, M., Thornton, K "Don't Meth Around: Do You Know the Risks of Recreational Drug Use?" Indoor Air Quality Association (IAQA) Annual Conference. February 2022.
Rosales, M., Martinelli, J., Clay, C. "Can We Operate? Assessing Wildfire Smoke Impact on Hospital Operations" American Society for Healthcare Engineering (ASHE) Annual Conference. October 2020.
Rosales, M. "Silica, PCBs, Legionella – Emerging Issues, Evolving Opinions" Environmental Health & Safety Communications Panel Symposium (EHSCP), Little Rock, AK, September 2017
Rosales, M. "Wildfires: Resolution of Indoor Environmental Quality Concerns." AIHCE 2016, Baltimore, MD, May 2016
Rosales, M. "Infection Control in Healthcare". Abatix. Santa Fe Springs, CA. February 26, 2013.
Rosales, M., Larry Wayne. "Evaluating Wildfire Smoke Impact". Indoor Air Quality Association (IAQA) Local Section. Los Angeles, CA. July 2011.
Rosales, M., M.S. Andrew, D. Cox. "Evaluating Community Noise Levels: A Case Study of Residential Impact." AIHCE 2010, Denver, CO, June 2010