Environmental Health & Safety Management
Regulations and risk management concerns can change frequently. Let us help with industry leading Environmental Health & Safety Planning.
FACS Environmental Health and Safety Management programs address services related to the development, management, implementation, and audit of customized environmental health & safety programs. If you're tired of searching for a "certified industrial hygienist near me," we've some good news: look no further.
We work with clients to create custom-tailored Environmental Health & Safety programs to address regulatory compliance requirements and non-regulatory risk management concerns. Our experts also assist with the implementation of EHS program elements at the site and system-wide levels. Support elements include training, routine inspections, equipment performance evaluations, and program compliance audits.
You can count on FACS for environmental testing services, health and safety plans for construction sites, industrial hygiene services, environmental safety plans, and more.
Key Agents & Issues
Injury & Illness Prevention
Hazard Communication
Respiratory Protection
Chemical Hygiene Plan
Hearing Conservation
Job Hazard Analysis
Process Safety Analysis/Management
Laboratory Safety
Personal Protective Equipment
Site Specific Health & Safety Plans
Contractor Safety
Safety Inspection
Fall Safety
Incident Investigation
Bloodborne Pathogens
Environmental Health & Safety Training
Lockout/Tagout
Machine Guarding
Hot Work/Hot Permits
Permit-Required Confined Space Entry
Environmental Stewardship
Health & Safety for the Cannabis Industry
Waste Characterization for Soil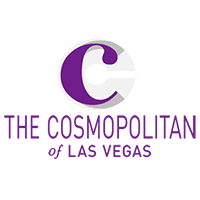 Forensic Analytical's professionalism, responsiveness and attention to detail have set the standard by which we judge other service providers and consultants used by The Cosmopolitan of Las Vegas.

Randy Conner


Director Risk & Safety Management, The Cosmopolitan of Las Vegas
Case Study
Mercury Contamination Remediation Under California DTSC Regulations
Inspection by the California Department of Toxic Substances Control (DTSC) discovered hazardous levels of mercury in a section of an electronics waste recycling plant. Management was ordered to shut down that part of the operation and develop a plan to address the situation…
See the full case study
Let's talk about custom-tailored Environmental Health & Safety Programs.
We'll be in touch within one business day.
Or call us directly at (888) 711-9998.