Martinelli, John
Healthcare Practice Leader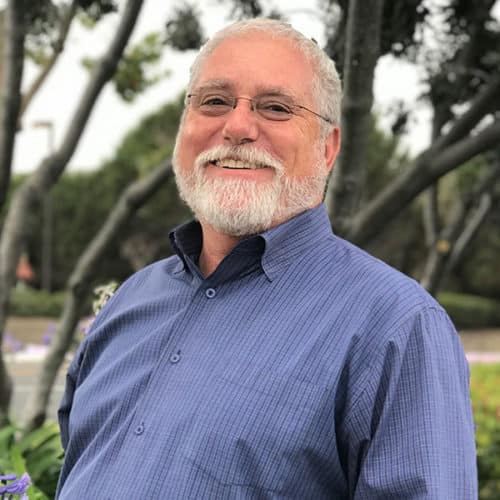 Sacramento Office
7625 Sunrise Boulevard, Suite 104
Citrus Heights, CA 95610
Main: (916) 726-1303
Direct: (916) 633-1106
Education
Completed upper division course work for B.Sc. Workforce Education and Development,
Southern Illinois University at Carbondale, 1996 with Honors
A.S. Industrial Shipbuilding, Solano Community College, Suisun, California, 1995 with Honors
Certifications and Registrations
Certified Asbestos Consultant #01-2964, California Division of Occupational Safety and Health
Certified Lead Inspector Assessor, Supervisor #7330, California Department of Public Health
AHERA Certified Building Inspector, Management Planner, Project Designer, Abatement Contractor/Supervisor, EPA
Healthcare Construction Certificate, American Society for Healthcare Engineering
Professional Experience
Mr. Martinelli is the Healthcare Practice Director for Forensic Analytical Consulting Services. He has more than 30 years experience working in the field of environmental health and safety. Mr. Martinelli began his career in 1984 at Mare Island Naval Shipyard in remediation and hazardous materials management.
Since 1997, Mr. Martinelli has been a Consultant for two major Northern California Environmental Consulting firms. In this role, he has worked on numerous environmental health and safety, mold, asbestos, exposure assessments, outbreak investigation, indoor air quality, PCB and lead-related projects. He has served as Environmental Health and Safety and Radiation Safety Officer. Mr. Martinelli has provided comprehensive hazard material assessments, project design and management to a variety of clients. These clients include various medical centers/health care providers, public and private schools, retail institutions, commercial property management, multi-tenant housing and various local, county, state and federal public agencies.
Mr. Martinelli also has extensive experience in training other professionals. He has been the training director for a fully accredited environmental training company and continues to maintain his accreditation as a US EPA and CA DOSH asbestos instructor as well as a CA DPH lead-related construction instructor. He has delivered over 40,000 student hours of health and safety training to a variety of trainees covering all aspects of hazardous materials identification, abatement, project management and design. Mr. Martinelli has also developed and delivered dozens of education presentations to international, national regional and local chapter association meetings, trade shows conferences and seminars.
Professional Affiliations & Honors
American Society for Healthcare Engineering
California Society for Healthcare Engineering
Golden Key National Honor Society
American Industrial Hygiene Association
Indoor Air Quality Association
Association for Professionals in Infection Control and Epidemiology
Association of Environmental Business Leaders
Short Courses/Symposiums
Asbestos Contractor/Supervisor initial training and annual refreshers
Asbestos Building Inspector initial training and annual refreshers
Asbestos Management Planner initial training and annual refreshers
Asbestos Project Designer initial training and annual refreshers
40-Hour Hazardous Waste Operations and Emergency Response and Refreshers
8- Hour Hazardous Waste Operations Supervisor
Lead-Related Construction Project Design and refreshers
Lead-Related Construction Supervisor/Project Monitor and refreshers
Lead-Related Construction Inspector/Risk Assessor and refreshers
MSHA Initial Mine Site Worker Safety/First Aid and Refreshers
Respiratory Protection and Fit Testing
Hearing Conservation
ASHE Healthcare Construction Certificate Workshop
Confined Space Rescue
Trench Safety and Rescue
Radiation Safety
Transportation of Radioactive Materials
Risk Communication/Dynamics of Public Involvement
Waste Water/Sewage Worker
CSHE Annual Institute, 2004, 2005, 2007, 2009-2016
University of Minnesota's 10th Annual Healthcare Facility Construction Management Indoor Air Quality Course
ASHE Healthcare Construction Certificate Renewal Workshop
ASHE Annual Conference and Technical Exhibition, 42nd-48th, 50th-52nd
ASHE Infection Control Seminar
ASHE PDC 2006-2009, 2012, 2014, 2016
Presentations
Remediation Project Management in Occupied Public Buildings, NPS, 1999
Childhood Lead Poisoning Risk Factors, Cal Trans, 1999
40 Hour Training for Trainers (Initial) Curriculum, 1998
Maintaining Historically Significant Architectural Features during Abatement, NPS, 1999
ICRA to PCRA, Infection Control for Construction Projects – 2004, APIC Chp. 35, 2004
Use of Polymerase Chain Reaction (PCR) analyses for rapid identification of mold species
in Healthcare Environments, AIHA, 2005
Mold 101 for Healthcare, CSHE Southern Cal Chapter, 2005
Maintaining Effective Controls from Planning to Finish Construction – APIC Chp. 35, 2005
Conditions Leading to Mold Growth in Residential Buildings and Control Methods, CA DHS, April 2006
Infection Controls and Testing during Hospital Construction and Maintenance Activities,
the Northwest Healthcare Safety and Risk Management Seminar, June 2006.
Managing Construction Related Risks during Hospital Renovation and Construction, SKANSKA University, November 2007
Hospital Incident Command Systems, Kaiser East Bay Facilities, January 2008
Disaster Preparedness and Recovery, KEG 1 Annual Planning Seminar, April, 2008
Moving from ICRA to PCRA and Beyond, ASHE 45th Annual Institute, July 2008; and,
Healthcare Facilities Symposium and Exposition, September, 2008
Exhausting Air into the Environment of Care; Engineering Air Flow Inside and Outside the Contained Work Area;
Facility Care Magazine Audio Conference, January 2009
Evaluation and Assessment of HVAC Duct Cleaning in an Occupied Hospital, IAQA Annual Meeting and Expo, February 2009
Moving from Infection Control Risk Assessments to Pre-Construction Risk Assessments, AIHce 2011
Maintenance and Management Challenges in Nutrition Services Areas, CSHE Central Valley, January 2013
Managing and Monitoring the Impact of Construction Activities in Sensitive Environments, ASSE/AIHA/ASHRAE Joint Conference, Northern California Chapters, January 2014
MEP Systems and Their Role in Infection Control and Prevention, CSHE Statewide Webinar, February 2015
Conducing an Environmental Investigation during an Outbreak; APIC Annual Conference, June 2014
Current Trends in Managing Patient & Staff Health Risks during Healthcare Construction Projects, California Society for Healthcare Risk Managers Annual Conference, March 2015
Emerging & Re-emerging Infectious Diseases, CSHE Orange County, March 2015
Ethics & the IH in Healthcare Settings; Meeting Challenges at each Career Phase, AIHce, May 2015
The Role of Infection Preventionists in Pre-Construction Risk Assessments; APIC Annual Conference, June 2015
HVAC and Hospital Room Conditions; Temperatures, Pressures and Humidity – Where the Joint Commission, OSHPD and ASHRAE Collide, CSHE Northeast September 2015
ASHRAE 188 and New Construction; Design Clean, Build Clean, Deliver Healthy, ASHE Planning, Design, and Construction Conference, March 2016
New Thinking on the Environmental Impact of PCBs in Building Materials, 26th Annual International Conference, Association of Environmental Health and Sciences, March 22, 2016
Hygienists and Hospital Construction: Design to Commissioning. Professional Development Course, AIHce, May 2016
ANSI/ASHRAE Standard 188-2015, Legionellosis: Risk Management for Building Water Systems, Bridging Gaps Between IPs, Engineering and Construction, APIC Annual Conference, June 2016