A brief account of the first Legionnaires' disease crisis:
On July 27th, three days after returning home from the 1976 American Legion convention in Philadelphia, Ray Brennan died of what appeared to be a heart attack. Within days, four other Legionnaires had passed away. By August 9th, the death count was at 27.1
Three of those who died were patients of Dr. Ernest Campbell. He noted a common thread – all were Legionnaires who had attended the state convention – and notified the Pennsylvania Department of Health.
Investigators first suspected "swine flu," a recently identified type of influenza. Plans to vaccinate the entire nation were swiftly initiated. Others suspected the outbreak may be due to a "super bug" created by scientists in the laboratory. Spurred by a news release from a Pennsylvania health department official, rumors that a new disease was spreading throughout the Eastern United States fueled public fear and suspicion.
Six months later, following a massive investigation by the U.S. Center for Disease Control and Prevention (CDC), the bacterium responsible for the crisis was isolated and named Legionella pneumophila – the culprit behind "Legionnaires' Disease."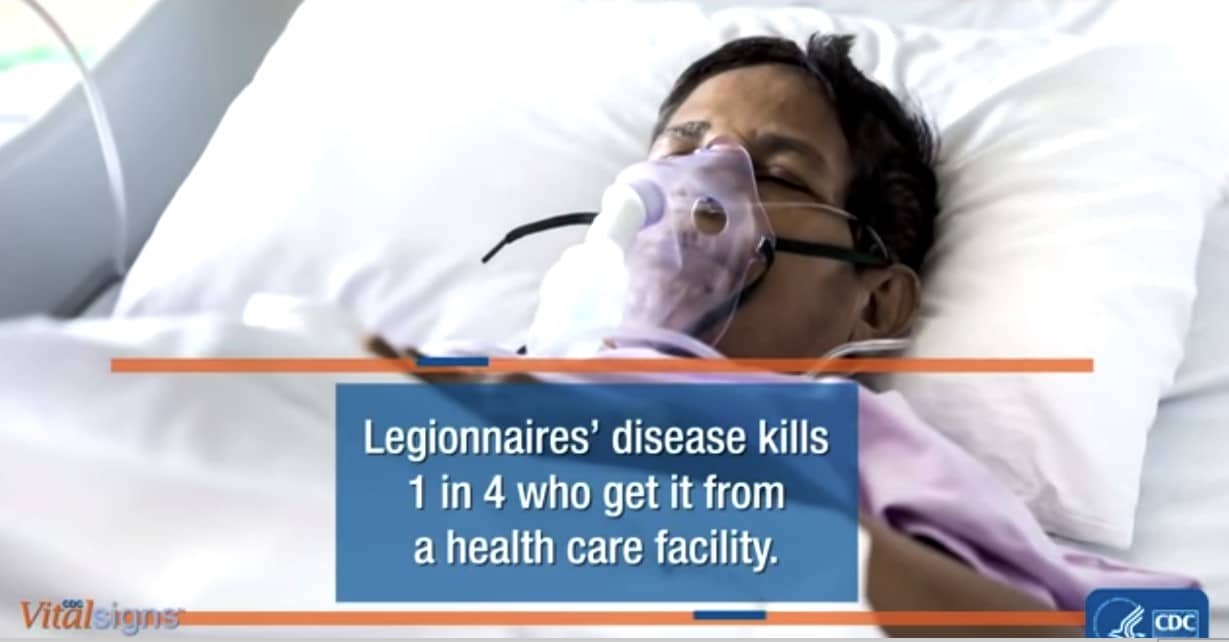 Since 1976, cases of Legionnaires' disease have escalated. The National Organization for Rare Diseases (NORD) puts estimates of the number of annual occurrences in the United States at up to 15,000, but it is generally thought that many cases go undiagnosed.2
Moreover, outbreaks are often hidden from the public eye. When Legionnaire's disease is suspected there are often associated lawsuits that are settled out of court under an agreement of confidentiality.
Two pertinent issues come into play:
How can people reduce their risk of contracting Legionnaires' disease?
How can businesses and institutions prevent growth of Legionella bacteria and subsequent occupant exposure resulting in facility-acquired cases of Legionnaires' disease at their facilities?
In this article, we'll cover the most frequently asked questions about Legionella and the building water management practices that can be implemented to help prevent the growth and spread of Legionella in building water systems.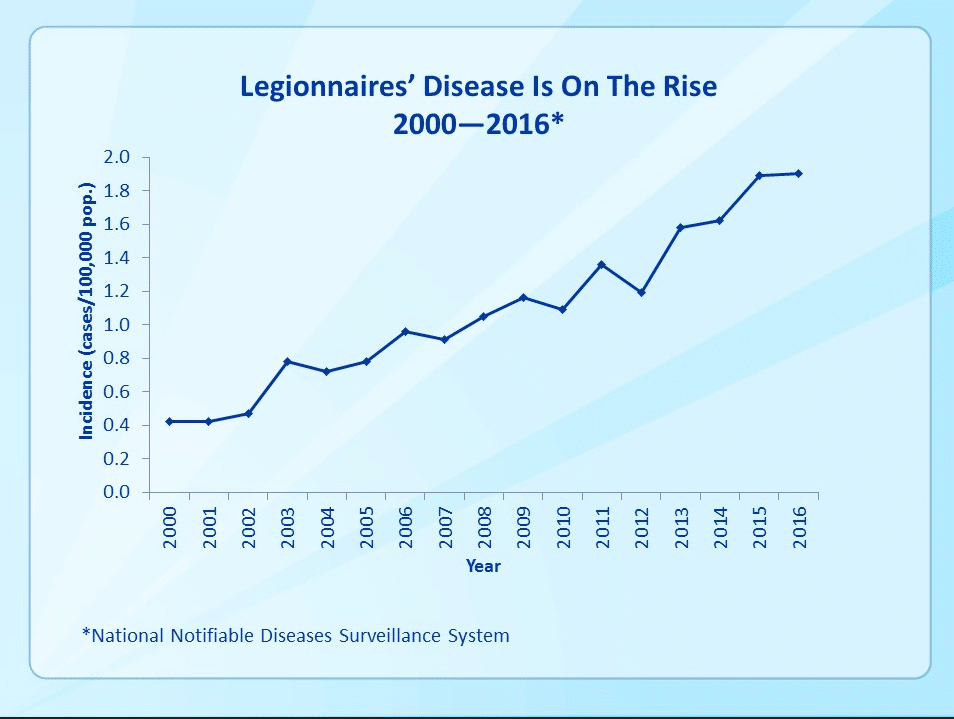 What is Legionnaires' disease?
Legionnaires' disease is a life-threatening lung infection (pneumonia). It is most often acquired by inhalation of water droplets or aerosol contaminated by Legionella bacteria. Exposure to Legionella bacteria can also result in a less serious form of the disease known as Pontiac fever.
Why do Legionnaires' disease outbreaks occur?
The Legionella bacterium is a naturally occurring organism that becomes a problem when it grows and spreads rapidly. That typically occurs in water systems like hot tubs, shower facilities, hot water tanks, and cooling towers.
Once Legionella bacteria are inhaled into the lungs, infection can develop quickly into Legionnaires' disease and cause severe sickness – sometimes leading to death.
Immunocompromised individuals, such as the elderly or those with predisposing lung illness, are particularly susceptible to acquiring the illness following exposure.
How does Legionnaires' disease spread?
Exposure to Legionella most typically occurs by the inhalation of contaminated water droplets. You can also become sickened by aspirating (i.e., accidentally inhaling) while drinking Legionella-contaminated water, but this is considered more rare. While the disease cannot be transferred from person to person, the number of cases that can be associated with a single cause can be very high. For example, in 1996, 23 hospitalizations and two deaths were reportedly caused by exposure to a spa display at a home improvement center in Virginia. In 2017, a Legionella-infected cooling tower at Disneyland reportedly sickened 15 and killed two.3
How often do Legionnaires' disease outbreaks occur?
It is thought that many cases of Legionnaires' disease are misdiagnosed or not diagnosed at all. Therefore, it's impossible to determine the exact threat posed to the public. The CDC says 6,100 cases of Legionnaires' disease were reported by health departments in 2016.4 One prominent researcher says that number is massively under-reported and that the real figure may exceed 100,000.5 From Florida spas, to Nevada casinos, and public hospitals – Legionnaires' disease is an ever-present threat.
How can Legionnaires' disease be prevented and controlled?
There are no vaccinations available for the prevention of Legionnaires' disease. Prevention is in the hands of those who manage water systems, from the public water utility to the building owner and end user. That is why the legal exposure for those who operate buildings with water systems that are susceptible to Legionella is so high. It is their responsibility to protect building occupants and workers against exposure to the bacteria. Regular management, cleaning, and disinfecting of those systems is essential along with sampling to validate the efficacy of control. We won't go into the particulars of the suggested protocol for Legionnaires' disease prevention here, but if you are concerned about the potential of a Legionnaires' disease outbreak at your company or institution, contact FACS to get the information you need.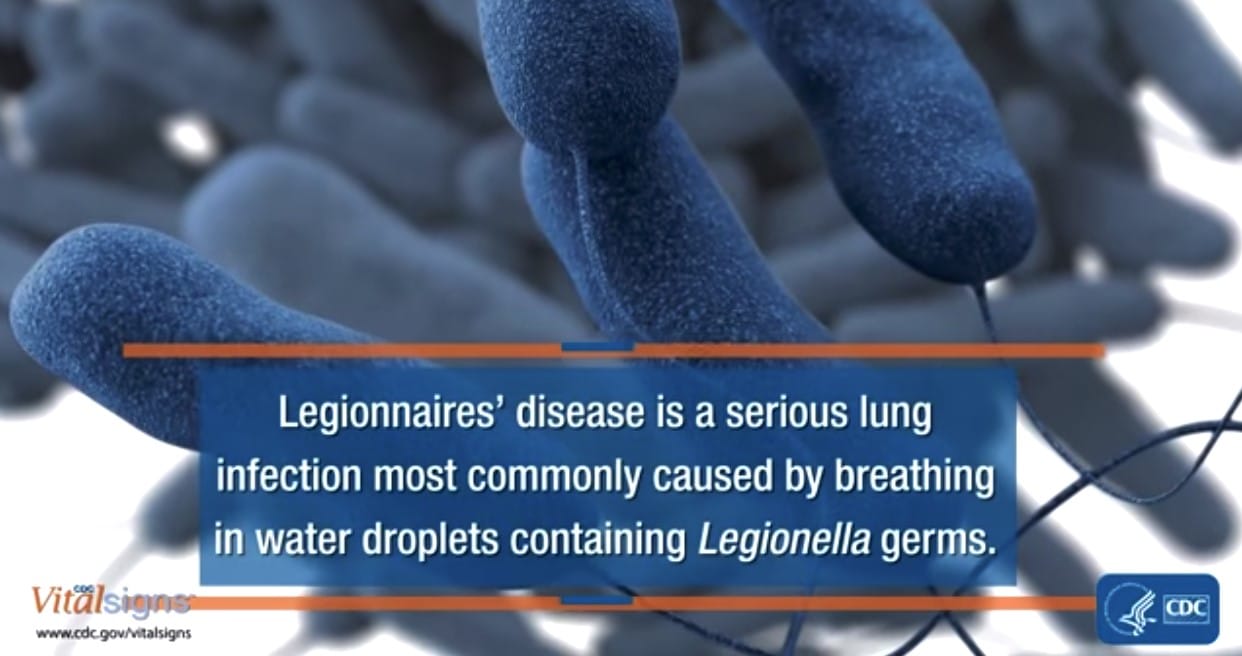 How can I find a certified legionella consultant?
Facility managers, building owners, and water management teams are often surprised to discover there's presently no established criteria for Legionella consultant certification in the United States. That makes obtaining an audit of your water management plan from a qualified Legionella expert a difficult path to tread. Without a properly vetted consultant, you can expose your company or institution to intense financial and legal liability.
Here are three guidelines to follow when trying to vet a competent Legionella consultant:
Get and check references. The Legionella consultant you choose should demonstrate a successful background in recognizing situations where the Legionella bacteria can populate, checking those areas for presence of Legionella, making recommendations to address problem areas, and suggesting sound, prudent management of water systems to prevent an outbreak of Legionnaires' disease.
Make sure the consultant has undergone sufficient education and training to handle the job. Look for degrees and experience in waterborne pathogens, the physiology and pathology of Legionella bacterium, the management of potable water systems, management of utility water systems, and pathogen control methods.
Look for a certified industrial hygienist who is a qualified member of the American Industrial Hygiene Association (AIHA). While there is no official certification for Legionella consultants, AIHA recommendations are in line with the most current research in the prevention and control of Legionella growth that could lead to outbreaks of Legionnaires' disease.
Final Thoughts on the Prevention and Control of Legionnaires' Disease
Here's something you may not have considered: the steady rise in the frequency of Legionnaires' disease incidents is thought to be partly due to water conservation efforts. While specially designed fixtures and devices certainly provide substantial savings in overall water usage, the undesired outcome could be higher susceptibility to the growth of Legionella.
It is critical that you rely on water management experts who are trained and equipped to manage the threat of Legionella. Without the right testing protocols, sample collection, and a comprehensive water system plan in place, your facility is at a higher risk for problems due to the uncontrolled growth of Legionella bacteria.
Here is a short list of some features necessary in a water management plan that can protect you and your customers, patients, or residents against the threat of Legionnaires' disease:
Develop an operational day-to-day Legionella control plan and apply it rigorously.
Collect and interpret samples on a prudent schedule via qualified methods and a certified lab.
Include a strategy for interim measures if Legionella is suspected or your facility has been singled out as a possible source of a Legionnaires' disease problem.
Prepare a communications plan for speaking with public health officials, employees, your customers, and the media.
Set down a long-term strategy for the management, maintenance, and monitoring of water systems at your facility. Review and update it regularly.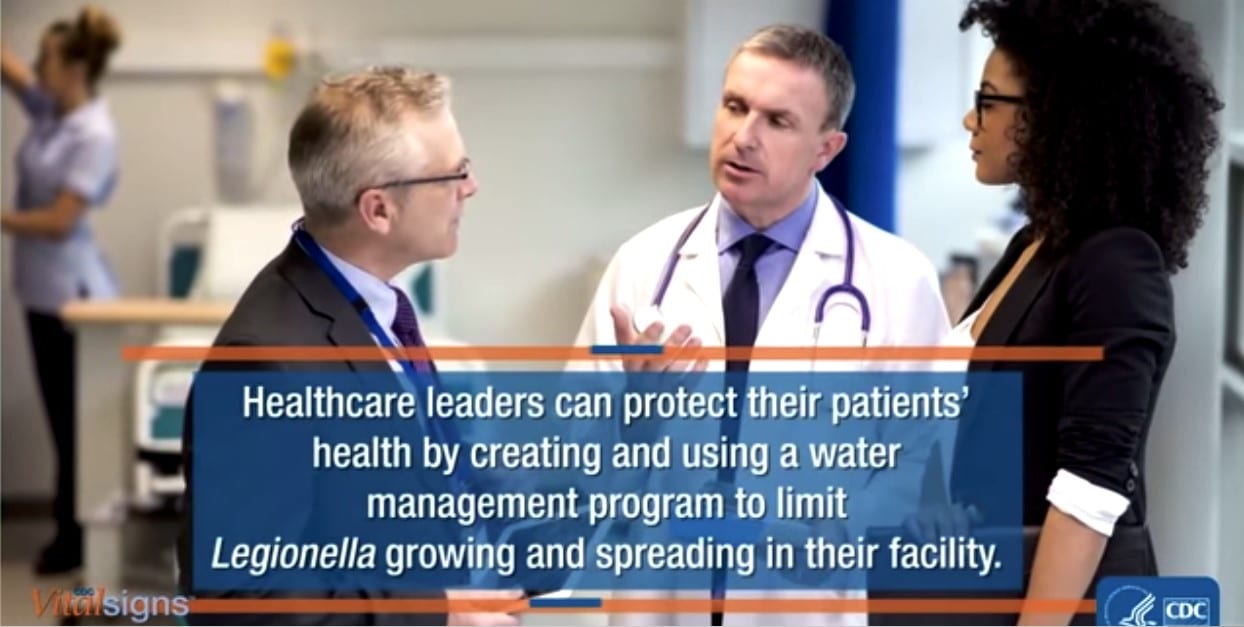 Don't risk relying on unqualified consultants. A single outbreak of Legionnaires' disease or other waterborne pathogen-related illness in your water system can open your business to huge liability risks.
It's easy for an inexperienced Legionella consultant to miss the source of amplification and exposure, thereby opening up the risk of human exposure and subsequent disease. Unqualified vendors can also damage your water system by cleaning, disinfecting, or treating your system improperly. Corrosion in certain types of plumbing materials, for example, can release lead and copper into the water system.
We'll close with a quote from the FACS Director of Scientific Operations, Megan Canright Rabinowitz:
Legionnaire's Disease is a preventable, but very serious illness. The rising incidence in cases over the last decade is a critical, but avertible public health crisis. We have the responsibility to assess and manage our building water systems more effectively in order to prevent amplification of Legionella bacteria and minimize human exposure to preserve the health of the public. With mature water management programs in place in at-risk buildings, we significantly increase our potential to eradicate this deadly disease from our communities.
To discuss your concerns with an industrial hygiene consulting firm you can rely on for accurate information, contact FACS. We are specialists at protecting public health through science-based environmental consulting.
FACS hires and trains industry experts to protect your investment and the people you serve. We have the experience and knowledge you need to relieve your fears and safeguard your systems.
---
1 https://faculty.humanities.uci.edu/bjbecker/PlaguesandPeople/week10c.html
2 https://rarediseases.org/rare-diseases/legionnaires-disease/
3 https://www.vcstar.com/story/news/2017/11/17/what-legionnaires-disease-and-whos-risk/877106001/
4 https://www.cdc.gov/legionella/fastfacts.html
5 https://archive.triblive.com/ccpa/