Supporting 'cycle of giving' helps us achieve high employee and client satisfaction
At FACS, we wholeheartedly believe in the importance of community giving. So much so, that we've made it part of the company's character from the outset.
As a company whose business is helping to protect public health, we've always put people first, and many of our operating principles are founded in the values of giving back to the community. And while most businesses can talk about their commitment to their communities, I think FACS' commitment goes further than most. In my experience, an important ingredient of employee satisfaction is enabling co-workers to serve the community during company time, and by giving them lots of choices in how they do it.
From the beginning, I recognized that one of the challenges of starting and maintaining a business was creating a vision that included not only what kind of company we wanted to run, but also helping employees to succeed. Soon after we opened in 1986, we instituted our annual employee volunteer day. We'd post all these opportunities for our staff, at our expense, to volunteer in their local communities, and they could choose to work at a food bank or serving food to the less fortunate on a holiday.
It wasn't long before we formalized what's become our Community Volunteer – Paid Time Off program, giving every employee two paid volunteer days per year. The program created flexibility for employees to give back to the community, and it also gave those that weren't yet thinking that way an opportunity to volunteer. These days, more than 100 employees volunteer an estimated 1,500 hours annually, and our corporate responsibility web page reveals a long list of organizations that have benefited from our support.
Why a people-first company results in success
In leading a people-first company, one of my goals has always been to help employees perform better in their professional setting, and to create a work environment that can't easily be compared to other businesses. This approach is a real difference-maker, and has resulted in our experiencing far less employee turnover than other companies in our field. And those who embrace our value system and like working here have been great recruiters of others who also share those values, so it makes recruiting, retention and training much less of a burden on our business.
But not all of our employee giving goes to benefiting outside organizations, and there are a lot of smaller things that happen every day here that often don't get noticed. For example, we're committed to helping employees deal with personal crises when they arise. Doing so creates loyalty, and establishes a sort of tribe among employees, who've told me that it's important that the company's values prioritize people ahead of profits.
Those values also enable us to strengthen bonds with clients and business partners alike in many ways. One example is getting clients involved in our Michael Thompson Memorial, an annual golf event that raises funds in honor of our former colleague Michael Thompson, a father of four who lost his battle with cancer in 2011 at the age of 35. While we initially started the event to raise college funds for Thompson's children, involvement has grown to the point that we now raise funds for other children of parents who have been lost to illness or injury in service to others. It's a remarkable event that engages the industry and builds a sense of partnership at every level, and it has raised more than $171,000 since we started in 2011.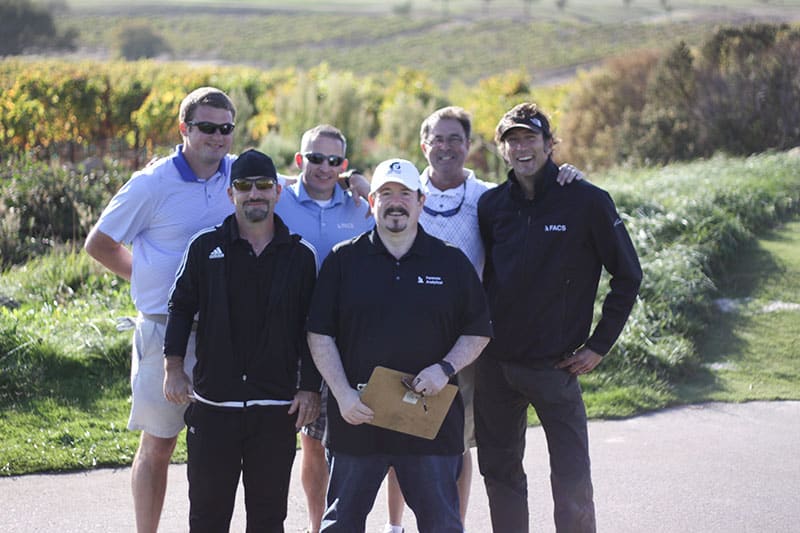 Many ways of giving back
This year, being our 30th anniversary, we decided to amplify our charitable giving further by creating the D3 Plan. I wanted to be able to put money where our people are most passionate, so employees are invited to recommend charities and non-profits to be considered for receiving one of twelve merit-based $2,500 grants that my wife, Michelle, and I, are funding. The recommendations are to be vetted and decided by an internal council, and I'm excited to see which organizations earn recommendations.
And the approaching holiday season offers yet another enduring example of our corporate responsibility. Annually teaming up with the Network for Good corporate giving program since 2007 has enabled us to reward valued friends and clients with opportunities to electronically direct gift cards to the charities and non-profits whom they value most. As you know, we used to give out hand-made holiday chocolates (which were delicious), but after doing that for many years, we realized that clients place more value on sharing in giving, rather than just receiving, for the holidays.
Since 2007, we've donated more than $80,500 through Network for Good. It's a way to let our clients know that we acknowledge them and that we're happy to give a donation to a charity of their choice in their name.
Like most things we do in the name of corporate responsibility, we feel great supporting Network for Good, and we've gotten great feedback on it from our clients. And, as a result, we continue to grow and retain the best, most highly-skilled work force in the industry. If you'd like to learn more about these and other programs at FACS, check out our corporate responsibility page.
Thank you to all who participate in helping to make FACS a company that will always put people, and our communities, first. To contact FACS, call (888) 711-9998.
David Kahane
Founder and Partner
FACS