Vinciguerra, Fred
Chief Executive Officer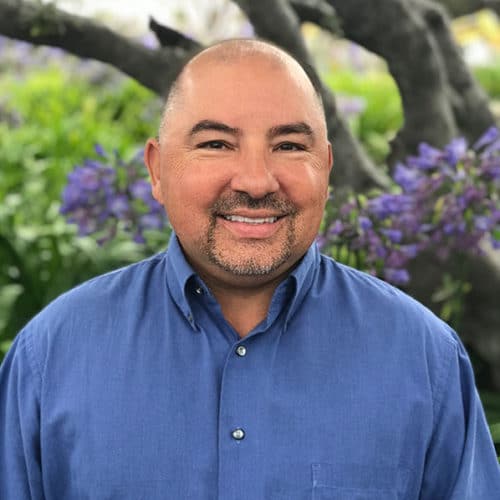 San Francisco/Bay Area Office
Main: (510) 266-4600
Direct: (510) 266-4650
Education
B.S., Biological Sciences, Northern Illinois University, 1988
Certifications and Registrations
Certified Asbestos Consultant #04-3666, State of California
State of California DHS Certified Lead-Related Construction Supervisor Project Monitor
Inspector/Assessor Project Designer #S199, #M199, #I199, #D199
Professional Experience
Mr. Vinciguerra has over 22 years of professional environmental consulting experience. He is an Instructor for the University of California, Center for Occupational Environmental Health's Lead-Based Paint Inspector/Assessor course.
Mr. Vinciguerra is responsible for all aspects of Forensic Analytical Consulting Services divisions. Through his visionary leadership, Mr. Vinciguerra maintains the company culture and focus on overall customer service. This includes interfacing with the Chief Marketing Officer, Chief Technical Officer, Local Directors, Program Managers, Project Managers and Field Technicians.
He has conducted a variety of occupational and environmental health and safety and indoor air quality studies. He provides expert witness testimony. In addition, Mr. Vinciguerra designed asbestos, mold, lead hazard and other environmental hazard remediation specifications for commercial, industrial and military properties.
Prior to being employed at Forensic Analytical, Mr. Vinciguerra was the Laboratory Manager for Micro-Fiber Laboratories in Northbrook, Illinois where he supervised field and laboratory technicians, instructed the 3-day AHERA asbestos worker training course, performed PLM, PCM and atomic absorption spectroscopy analyses. During his tenure at Micro-Fiber Laboratories, he also served as Health and Safety Director for Lake County Grading Company. This entailed managing all health and safety aspects for the Superfund cleanup of John-Manville's Waukegan, Illinois facility.
Professional Affiliations & Honors
Member, Vistage/TEC, 2005-present
Member, Steel Structures Painting Council (SSPC), 1994-present
Member, American Society of Safety Engineers (ASSE), 1994-present
Member, American Industrial Hygiene Association (AIHA), 2003-present
Board Member, Hayward Education Foundation, 2006-2010
Short Courses/Symposiums
Building Inspection and Management Planning for Asbestos
Asbestos Abatement Project Designer
Asbestos Abatement Contractors/Supervisor
Microscopical Identification of Asbestos
Sampling and Evaluating Airborne Asbestos Dust (NIOSH 582)
Developing an OSHA Compliance Program
Engineering Management of Lead Coated Structures
Lead-Based Paint Abatement Project Designer
Lead-Based Paint Inspection and Assessment
Lead-Based Paint Supervision and Monitoring
Comprehensive Industrial Hygiene Review, UC Berkeley Extension
Presentations
Fred Vinciguerra, "Lead Recognition & Specification Development", Steel Structure Painting Council,
Northern California Chapter Annual Meeting, Pleasant Hill, CA, June, 1995.
Fred Vinciguerra, "Fundamentals of XRF", Lead Solutions, Training Seminar, Oakland, CA 1993.
</ul