Rebullida, Madeleine
Senior Project Manager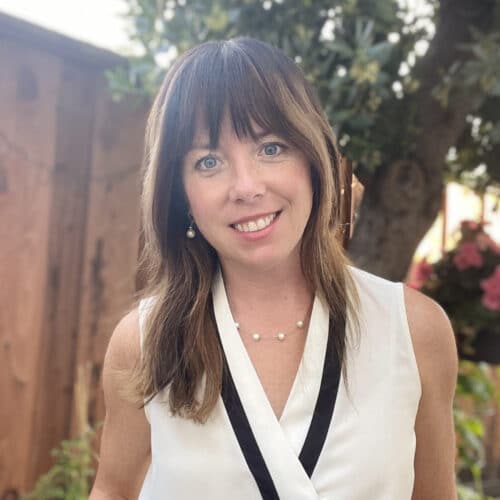 Bay Area/Northern California Office
Main: (510) 266-4600
Direct: (510) 736-3993
Education
B.S., Environmental Science, Saint Mary's College of California
Certifications and Registrations
DOSH Certified Asbestos Consultant (CAC#19-6722)
CDPH Lead Sampling Technician (LRC-00003392)
ASSE 12080 Legionella Water Safety and Management Specialist Certification
Council-Certified Environmental Infection Control Consultant (CEICC) – in process
Professional Experience
Madeleine is currently a leader in both the Wildfire and Smoke (WFS) as well as the Water Quality (WTR) Practice Group where she develops and supervises Waterborne Pathogen Management Plans and Outbreak Investigations in healthcare, commercial and education settings. Within the WFS Practice Group Madeleine provides technical oversight on a variety of wildfire smoke impact and structure fire investigations. She is also an expert in the COVID-19 Workplace Safety Program development, implementation and auditing for municipalities, K-12 schools and higher education. Since being hired at FACS in 2016 she has also provided personnel exposure monitoring to establish worker protective equipment protocols and other exposure control requirements as well as environmental monitoring and Indoor Air Quality (IAQ) Investigations. Preceding her leadership role in the WFS and WTR Practice Groups, Madeleine was responsible for performing initial assessments and clearances for mold investigations, AHERA Asbestos Training and Respirator Fit-Testing for a variety of health care and construction environments.
Prior to working in Industrial Hygiene, Madeleine worked for four years in laboratory science including microbiology, plant physiology and wastewater analysis.
Additionally, Madeleine served in the U.S. Army Reserve as a Non-Commissioned Officer (NCO) and Tactical Team Leader (37F2P) with deployments to both Iraq and Afghanistan. Her military education, commendations and certifications can be provided upon request.
Professional Affiliations & Honors
American Industrial Hygiene Association, National member
Northern California American industrial Hygiene Association
American Conference of Government Industrial Hygienists, National member
Publications & Presentations
American Society of Safety Professionals (ASSP) & American Industrial Hygiene Association (AIHA) 2021 Sacramento Safety & Health Summit, Rebullida, M., "Legionella & Lead Risks Related to Reopening Buildings", October 5, 2021
Indoor Air Quality Association (IAQA) 2021 Global Virtual Annual Meeting & Expo, Comazzi, A., Canright, M.; Rebullida, M., "Legionella Prevention and Control Strategies in Building Water Systems", February 15 -18, 2021
FACS Blog Series, "Public Safety Power Shutoffs (PSPS) and Wildfire Smoke Preparation Planning", Rosales, M., Rebullida, M., August 21, 2020
California Industrial Hygiene Council (CIHC) 29th Annual Professional Development Seminar, "Hotels & Hospitality: Case Studies in Environmental, Health & Safety" December 4-6, 2019
Canright, M.; Rebullida, M.; Kahn, D.; Martinelli, J. "Legionella Regulations in New York: How Much Progress Have We Made?" Synergist. June/July 2019