Kilcoin, Keith A.
Local Director, Pacific Northwest
MBA, COSS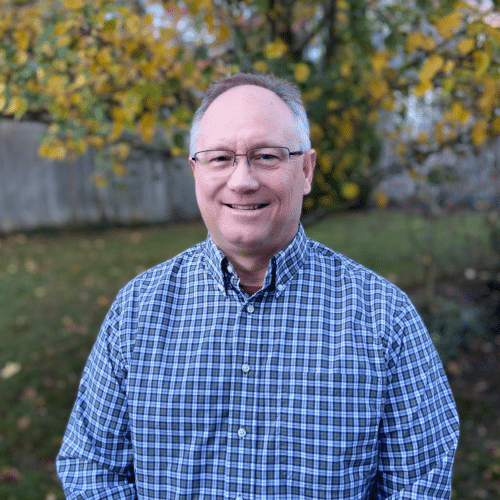 Pacific Northwest Office
Main: (503) 595-1001
Direct: (503) 444-0256
Education
MBA, Marylhurst University, Oregon, 2002
B.A., Geography with an Emphasis in Resource Inventory Management, San Francisco State University, California, 1990
Certifications and Registrations
EPA Accredited Building Inspector
Lead-Related Construction Project Monitor Course, UC Berkeley Extension
Certified Occupational Safety Specialist (COSS), 2017
Consultant for Methamphetamine Affected Properties, State of Colorado, 2020
40-hour Hazardous Waste Operations and Emergency Response (HAZWOPER), 1991
Professional Experience
Keith has over 25 years of experience as an environmental professional managing projects associated with hazardous building materials, including asbestos, lead, and mold. Keith also has an extensive background in performing phase I environmental site assessments, managing impacts to natural resources associated with transportation projects, managing and collecting samples and data for air quality purposes, and performing asbestos abatement oversight. He has worked on a variety of projects including single to multi-story buildings, commercial complexes, schools, bridges and roadways, light/heavy manufacturing/industrial sites, hospitals, and medical facilities.
Keith has a solid understanding of state and federal regulations pertaining to industry standards, construction best practices, and OSHA health and safety rules. Keith has developed specifications and work plans for a variety of hazardous building material abatement and remediation projects. He has reviewed contractor submittals for conformance to project specification requirements, prepared and reviewed submittal packages for products and various chemicals, and prepared written technical reports detailing field observations, laboratory analytical results and important findings and recommendations.
Keith has drafted health and safety plans, job hazard assessments, and program document plans including Hazard Communication, Respiratory Training, and Accident Prevention. Keith has documented his findings for exposure assessments and managed compliance for air sampling projects (i.e., area and personal) for construction projects and worker protection. Keith also has extensive experience managing contractors, vendors, and contracts for construction projects, transportation projects, and electric vehicle car charger installations.
Professional Affiliations & Honors
Short Courses/Symposiums
Electric Vehicle Symposium for $230 million Grant-Funded Project – Federal DOE, 2010