Kaminski, Peter J.
Microbial Programs Manager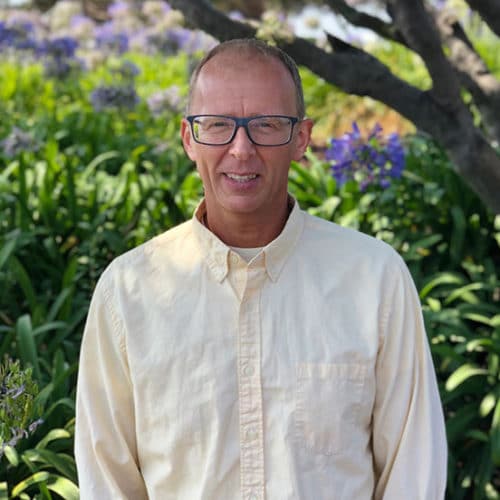 San Francisco/Bay Area Office
Main: (510) 266-4600
Direct: (510) 266-4604
Education
B.S., Biology, Saint Joseph's University, Philadelphia, PA, 1988
Certifications and Registrations
State of California DOSH Certified Asbestos Consultant, #98-2384
State of California DPH Certified Lead-based Paint Inspector/Assessor, #449
State of California DPH Certified Lead-based Paint Project Monitor, #449
Professional Experience
Mr. Kaminski has thirty years of professional environmental consulting and industrial hygiene experience, the last twenty-three years with Forensic Analytical Consulting Services (FACS).  He currently holds the title of Microbial Programs Manager/Principal Scientist. As Microbial Programs Manager, Mr. Kaminski has corporate responsibilities working with other offices to provide technical leadership and consistency across the company on issues concerning microbiologicals and moisture. These responsibilities include supervising and training Project Managers and Field Technicians regarding all aspects of investigation, sampling, interpretation, and reporting.  Working with technical leaders in other offices, Mr. Kaminski has prepared corporate guidelines, standard operating procedures and reporting templates in his area of focus. Locally, Mr. Kaminski reviews related project assignments, project progress and overall customer satisfaction.
As Principal Scientist, Mr. Kaminski is responsible for providing advanced level consulting on projects involving a variety of microbiological, moisture and industrial hygiene issues. Projects range from tenant landlord disputes, to construction defect litigation and indoor air quality complaints. In his role as Principal Scientist, Mr. Kaminski routinely confers with clients, performs site inspections, collects all types of samples, prepares reports and scopes of work, provides remediation oversight and conducts post remediation verification assessments. He is responsible for providing expert opinion and testimony on topics including sample collection, sampling interpretation, site investigation, occupant exposure and remediation.
Over the last twenty-three years, Mr. Kaminski has been engaged as an expert on hundreds of cases as well as hundreds of other non-litigated projects. He has inspected thousands of buildings and collected tens of thousands of samples. Projects can be as small as a single studio apartment or as large as residential or hospitality properties containing many hundreds of units and multiple structures.  His work is not limited to residential structures. Mr. Kaminski regularly investigates all types of indoor environments including but not limited to hospitals and other clinical settings, pharmaceutical, industrial, manufacturing, commercial, museums and schools. Mr. Kaminski is often engaged by attorneys, owners, general contractors and developers, during demolition and/or prior to and during construction to ensure that mold, moisture, and hazardous materials are properly managed through building completion. Hazardous materials have included, asbestos, volatile organic compounds, heavy metals, lead paint, particulates, and toxic gases.
Before the University of California Berkeley Extension's Centers for Occupational and Environmental Health (COEH) terminated the program in December 2016, Mr. Kaminski was a guest instructor/lecturer for Lead-Based Paint Inspector/Assessor course and Mold: Inspection, Assessment and Control course. He routinely presents and provides professional training for hazard communications regarding mold, moisture, lead and asbestos to clients, property management companies, insurance companies and general contractors.
Over the years, he has managed many large scale microbial inspections and remediation projects for property management companies, developers, general contractors, universities, hospitals as part of million dollar capital improvement projects. Projects generally include the identification and quantification of mold growth and moisture damage, remediation and restoration. These environments are frequently litigious and require coordination between many trades.
Manage mold investigations and remediation at many multi- tenant rental properties throughout California and the West Coast. Projects include investigations, interfacing between property owners and tenants, scoping, litigation support as well as successful remediation.
Evaluated and investigated properties for mold growth and smoke damage during fires. He provided the clean-up scope for both mold growth and residual smoke staining and odor.
Managed lead in soil programs for several regional contractors as part of local freeway improvement projects. Projects include soil sampling, development of lead compliance plans, hazard communications training and exposure assessment sampling.
Environmental auditing and surveying, project management and field sampling. Has experience in conducting various types of compliance and risk assessment audits, including Environmental Impairment Liability (EIL) risk assessment, regulatory compliance audits, asbestos and lead-based paint surveys, Phase I and Phase II assessments and Environmental Management Plans (EMP's).
Conducted lead and asbestos survey of the San Francisco Presidio. The project encompassed over 900 buildings. Survey included quantification of suspect materials, evaluation of the relative hazard associated with the materials based on condition, proximity and accessibility to building occupants and preparation of final reports. Lead-based pain surveys were performed by x-ray-fluorescence.
Professional Affiliations & Honors
Indoor Air Quality Association (IAQA) – Member #17598 (Inactive)
American Industrial Hygiene Association (AIHA) – Member #165597 (Inactive)
American Conference of Governmental Industrial Hygienists (ACGIH) – Associate Member #305579-00 (Inactive)
American Society of Heating, Refrigerating and Air Conditioning Engineers (ASHRAE) – Member #07977859 (Inactive)
Short Courses/Symposiums
Bioaerosols 6th International Scientific Conference, Saratoga Springs, NY, September 2011
American Industrial Hygiene Conference and Exposition (AIHCE): Annual Conference, 2006 & 2009 (Presenter)
Comprehensive Review of Industrial Hygiene – Rocky Mountain Center for Occupational and Environmental Health, August 2007
Infrared Training Center (ITC) and Building Science Institute – Applications of Infrared Thermography for the Inspection of Commercial and Residential Buildings, May 2006
Center for Occupational and Environmental Health (COEH) – Ventilation Workshop: Diagnosing and Troubleshooting HVAC & Local Exhaust Systems, July 2005
Center for Occupational and Environmental Health (COEH) – Emerging Infectious Diseases: What OSH Professionals Need to Know, July 2005
Center for Occupational and Environmental Health (COEH) – Occupational and Environmental Toxicology, July 2005
The American Indoor Air Quality Council and Environmental Microbiology Laboratory – Mold, Allergen Sampling and Data Interpretation, March 2005
American Industrial Hygiene Association (AIHA) – Fundamentals of Industrial Hygiene, March 2005
University of Tulsa & Brigham Young University – Advanced Perspectives in Mold Prevention & Control, November 2004
The American Indoor Air Quality Council – The Changing Face of Mold in Indoor Environments, June 2004
American Conference of Governmental Industrial Hygienists (ACGIH) – Mold Remediation: The National Quest for Uniformity Symposium, November 2003
International Academy of Indoor Air Sciences & American Industrial Hygiene Association (AIHA) – Indoor Air Quality 2002, July 2002
American Society of Heating, Refrigerating and Air-Conditioning Engineers (ASHRAE) – IAQ 2001 Moisture, Microbes and Health Effects: Indoor Air Quality and Moisture in Buildings, November 2001
UCB, Center for Occupational and Environmental Health (COEH) – Comprehensive Review of Industrial Hygiene, July – August 2001
University of Tulsa & IE Connections – Healthy Indoor Environments: Proven Strategies for Predicting and Resolving IAQ Problems, April 2001
UCB – Building Contamination Workshop, October 1999
Forensic Analytical – Microbial Contamination Workshop, March 1999
Ideal Restoration – Water Loss and Damage Restoration, October 1999
Aearo – Hearing Protection and Conservation, January 2000
EDR – Due Diligence, A New ASTM Standard, December 1999
NITON – Advanced Training Course for Spectrum Analyzer, August 1998
NITON – Manufacturer's Training Course for Spectrum Analyzer, April 1998
RMD – Factory Training for LPA-1 Lead Paint Inspection System, December 1994
UCB – Lead Based Paint Inspector/Assessor
UCB – Lead Based Paint Project Monitor
AHERA – Asbestos Inspector
AHERA – Asbestos Management Planner
AHERA – Asbestos Contractor Supervisor
AHERA – Asbestos Project Designer
OSHA Health and Safety Training for Hazardous Waste Operators