Fontes, Sylvia
Director of Environmental Health Services
MS, CIH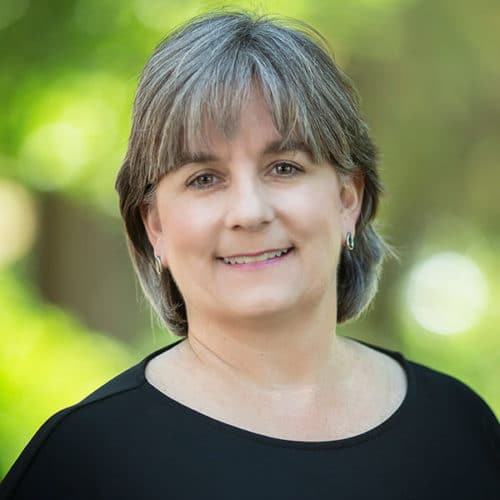 Sacramento Office
7625 Sunrise Boulevard, Suite 104
Citrus Heights, CA 95610
Main: (916) 726-1303
Direct: (916) 242-4140
Education
M.S, Industrial Hygiene, Temple University, Philadelphia, 1985
B.S., Biochemistry, University of Scranton, Pennsylvania, 1984
Certifications and Registrations
American Board of Industrial Hygiene, Certified in Comprehensive Practice of Industrial Hygiene (CIH) #4781
Professional Experience
Ms. Fontes is a Certified Industrial Hygienist with more than 36 years of experience in comprehensive industrial hygiene services. She has worked for a variety of consulting firms and private industry throughout her career and this experience has given Ms. Fontes a comprehensive understanding of the field of environmental Industrial Hygiene and Safety.
Ms. Fontes' environmental health and safety experience focused on supporting engineers, scientists, geologists, archaeologists, and other staff with respect to their environmental, health, and safety needs. Ms. Fontes supports clients by developing safe work procedures and health & safety plans that are designed for employee use in the field. These are developed to assist in preventing injury or illness on the job site. Ms. Fontes has supported a variety of projects including Superfund sites, archaeological projects, construction and restoration, landfill work, compliance assessments, assessment and removal of underground storage tanks, a border fence project, and a variety of projects on military bases.
Ms. Fontes has conducted complex industrial hygiene exposure assessments to evaluate chemical, physical, and biological hazards in a variety of workplace and community settings; mold assessments, developed hazard communication programs and injury and illness prevention plans.
Ms. Fontes has been actively involved in professional associations throughout her career, providing leadership on local and regional levels. Ms. Fontes is also a member of the American Industrial Hygiene Association (National and Sacramento Chapter), American Conference of Governmental Industrial Hygienists, American Society for Safety Professionals, and the American Chemical Society.
Professional Affiliations and Honors
American Industrial Hygiene Association (AIHA) Cannabis Health and Safety Committee – Vice Chairman, 2021-2022
American Industrial Hygiene Association (AIHA):

Member: 1985-Present
Communication and Training Methods Committee, 1990-1993

American Industrial Hygiene Association (AIHA), Sacramento California Section:

Secretary, 2013 and 2014
President, 2007 and 2008
Secretary 2005 and 2006

American Industrial Hygiene Association (AIHA), Southern California Section:

Government Affairs Director 1994 and 1995

California Industrial Hygiene Council

Conference Communication / Public Relations Lead, 2009 and 2011
Director 1995-1996 and 2007

American Chemical Society member 1984-Present
American Conference of Governmental Industrial Hygienists member 1985-Present
Short Courses/Symposiums
Mine Safety and Health Administration (MSHA); surface mining certification
OSHA Outreach Trainer; 10 and 30 Hour OSHA Construction Safety, UC San Diego Extension
Presentations
"Engage Afterburners: Assessing Wildfire Impacts…It's More than the Heat. Arizona ASSP/AIHA Summit, March 2021
"Surface Preparation and Concrete: Compliance with the Silica Standard", The Society of Protective Coatings (SSPC), February 2019
"EHS Compliance in the Lead Based Coatings Industry", American Society of Safety Professionals (ASSP), 2018
"Cutting Edge?…EH&S Compliance, Controls and Best Practices", SSPC January 2018
"Corrosion is Wide Awake…Dreams or Nightmares for Industrial Hygiene?" National Association of Corrosion Engineers, Western Regional Conference, November 2017
"Controlling Worker Exposure during Coating and Corrosion Control Projects – Here's How." National Association of Corrosion Engineers, Western Regional Conference, December 2016
"Careers in Environmental Health and Safety", STARBASE Academy, Sacramento, California, February 2016
"Careers in Science", University of California at Merced, Merced, California, February 2016
"Sitting Disease," ASSE Summit; Sacramento, California, October 2015
"Sitting Disease," American Industrial Hygiene Association; Sacramento Valley Section, Sacramento, California, March 2015
"Health and Safety in Challenging Environments – Afghanistan and Kuwait," California Industrial Hygiene Council 24th Annual Conference, San Diego, California, December 2014
"Health and Safety in a Variety of Challenging Locations," Del Oro High School, Loomis, California, February 2014
"Health and Safety in Challenging Environments". The American Industrial Hygiene Association, Sacramento Valley Section; Sacramento, California, October 2013
"Health and Safety in the Environmental Field," Del Oro High School, Loomis, California, February 2013:
"Ergonomics in the Laboratory," California Water Environment Association Conference and Exposition, 2000
"Ergonomics," California Water Environment Association Conference and Exposition, 1999
"Roundtable on Effective Communication and Training Methods," American Industrial Hygiene Conference and Exposition, 1994