Chipponeri, Chris
Local Director, CA Central Valley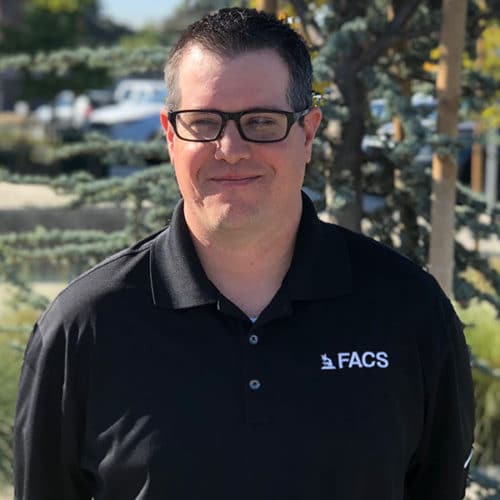 Modesto Office
Main: (209) 551-2000
Direct: (209) 484-4648
EDUCATION
California State University Stanislaus, Bachelor of Science Business Administration, 2005
Modesto Junior College 2003
PROFESSIONAL EXPERIENCE
Mr. Chipponeri has over 10 years of environmental consulting experience. In this period, Mr. Chipponeri has worked for two environmental consulting firms and has provided services to clients throughout California and Northern Nevada. By working for a wide range of different clients addressing hazardous building materials for a number of reasons, Mr. Chipponeri has developed the knowledge to share with clients on their situation, perspective on how to address any issues in a clear and concise manner, and help the client assure they are complying with the number of regulatory requirements that must be met.
Services provided to clients included performing regular site assessments of school, hospitals, commercial and private properties for the presence of hazardous building materials such as asbestos, lead, PCBs, and mercury. Based on the results of site assessments for clients, Mr. Chipponeri will generate project designs for the remediation of hazardous building materials, development of operations and maintenance programs, and oversight of remediation of hazardous building materials would be performed. Project designs would range from the remediation of simple items, such as asbestos-containing flooring materials through the full remediation of client campus facilities for asbestos, lead, mercury, and PCBs. In some instances, Mr. Chipponeri would use site assessments to develop an operation and maintenance program to assure hazardous materials are clearly identified and the requirements for managing these hazardous materials in place and for handling in the proper fashion.
Mr. Chipponeri has provided hazardous materials training to hundreds of clients. These training included the training of custodial personnel working around, but not impacting, hazardous materials through full Asbestos Hazard Emergency Response Act (AHERA) accredited training for asbestos abatement contractor-supervisor, building inspectors, management planners, and project designers. These trainings are tailored to meet the audience / students' level of knowledge, tasks to be performed, and perspective to hold when addressing hazardous materials. Mr. Chipponeri is accredited by Cal/OSHA and the California Department of Public Health to provide training throughout California for a number of accredited trainings.