Alaouie, Malek
Senior Project Manager
CIH, CIE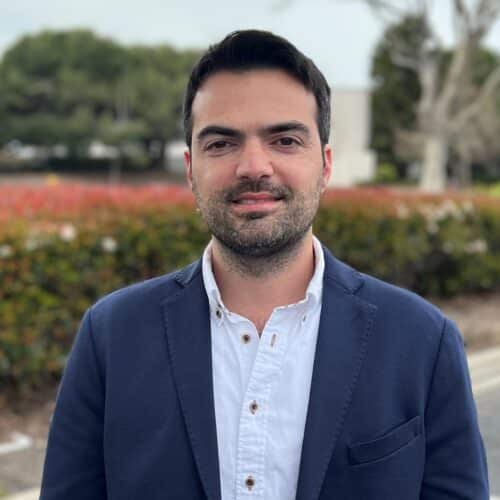 Bay Area/Northern California Office
Main: (510) 266-4600
Direct: (510) 925-1714
Education
PhD, Environment and Health, Brunel University London, UK, Expected graduation December 2023
MBA, University of Bradford, UK, 2009
BSc., Business Studies, Lebanese American University, Lebanon, 2007
BSc., Biology, American University of Beirut, Lebanon, 2005
Certifications and Registrations
Board for Global EHS Credentialing, Certified in Comprehensive Practice of Industrial Hygiene (CIH-CP) #12726
American Council for Accredited Certification (ACAC), Council-certified Indoor Environmentalist (CIE) #160602
Professional Experience
Mr. Alaouie is a Certified Industrial Hygienist and a Certified Indoor Environmentalist with 15 years of experience in industrial hygiene, industrial operation management, aerobiology, and indoor environmental quality (IEQ). His work involved several occupational health and safety, indoor air quality, and environmental infection control projects in the US, the Middle East, and Europe.
Mr. Alaouie focuses on developing products and services tailored to client's needs, from regulatory compliance to proactive management, including but not limited to occupational exposure, health and safety programs, assessment of engineering controls, and job hazard analysis. His environmental infection control experience thus far has focused on clean room environments and high-containment laboratory evaluation and classification.
Mr. Alaouie worked closely with healthcare professionals to identify indoor environmental quality issues affecting patients. His experience in aerobiology tackled outdoor aeroallergen research and investigations. Malek's ongoing doctoral research focuses on environmental exposure and designing sustainable technologies to mitigate poor indoor air quality in underserved communities.
Professional Affiliations & Honors
American Industrial Hygiene Association (AIHA) – member, national and local section
AIHA – Indoor Environmental Quality Committee – Corresponding member
American Conference of Governmental Industrial Hygienists (ACGIH) – member
Indoor Air Quality Association (IAQA) – member
Short Courses/Symposiums
Environmental Infection Control and Biological Risk – 2019 Montpellier, France
Indoor Environmentalist Course (IAQA) – 2014 Chicago, IL
Allergen Identification (Indoor Biotechnologies) – 2012 Cardiff, Wales
Aerobiology Basic Course (RNSA) – 2007 Beirut, Lebanon
Presentations
"Developing Sustainable Ventilation for Indoor Pollution Mitigation in Refugee Settlements", Presented to the American Industrial Hygiene Association – Northern California Section (AIHA-NCS), in support of the Developing World Outreach Initiative (DWOI), October 25, 2022.
"Impactful Indoor Air Quality and Proactive EH&S Risk Management", Presented to the California Association of School Business Officials (CASBO) Northern Section Professional Development Institute, March 4, 2022.
"COVID-19 and Indoor Environmental Quality: The Past, Present and Future", Presented to the Contra Costa / Solano Schools Insurance Authority, October 28, 2021.
"Implementing the Cal/OSHA Emergency Temporary Standard", Presented to the Building Owners and Managers Association (BOMA) Oakland/East Bay, March 4,
"COVID-19 Conversations: Employee Considerations", Presented to the Public Agency Risk Management Association (PARMA), August 27, 2020.
"Indoor Air Quality in Schools" – German International School Abu Dhabi, UAE – 2017
"Indoor Environmental Quality in Healthcare Facilities", Presented to the Lebanese Syndicate of Hospitals, May 2016