Is your facility monitoring system tracking hazardous building materials or waterborne pathogens in your facility? FACSTrack can help.
FACSTrack Hazardous Building Materials (HBM) tracks asbestos, lead, and other contaminants in your facilities easily and efficiently. This web-based, interactive system allows you to view and organize documents and photos related to your project with just the click of a button. Each room in a location is noted in one of 3 categories; containing HBM materials, not surveyed, or cleaned, with all supporting documents attached. Have all of your locations online and accessible 24/7. From construction projects to building maintenance, FACSTrack can help ensure that you, your employees, and contractors remain on the same page while eliminating any confusion related to emergency response.
FACSTrack Water, a web-based, real-time water quality monitoring system tracks critical water management program data, allows for easy access of environmental records and prepares your business for potential health concerns. The tracking system organizes water sample locations, waterborne pathogen sample results, temperatures and residual chlorine data for Legionella and other bacteria control in facilities for streamlined project management. You can easily track potable water, HVAC equipment, water features, pools, and spas from a completely secure, 24/7, cloud-based system.
Recently, the Centers for Medicare and Medicaid Services (CMS) introduced a mandate to reduce Legionella risk in healthcare facility water supplies (see our summary of this mandate here). While this standard applies to Healthcare facilities, all public facilities, including multi-unit residential facilities, need to be concerned about Legionella and other water-based pathogens.
Key Program Features
FACSTrack HBM Contamination Monitoring
Visual identification of installed hazardous materials using AutoCAD or other site drawings
Visibility of agents by layers in room (floor, ceilings mastic, and walls)
Inclusion of previous survey and laboratory records
Allows for quick reference in emergency situations
Can be shared with your outside vendors
Easy to update providing the most current data to stakeholders
Access can be structured for use by key personnel
FACSTrack Water
Easily manage water records electronically for ASHRAE 188 mandated components verification & validation
Search and print data & reports to help with Joint Commission & other audits
Available to key personnel & outside vendors

Includes a water level monitoring system

Web-based, 24/7 tracking for quick reference
Provides visuals for water data monitoring
Converts physical drawings into user-friendly data
Manage multiple locations & facilities easily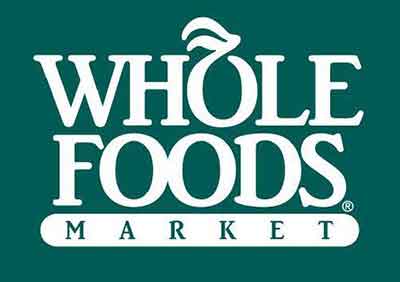 FACS provides critical information in a timely manner along with solutions. In addition, they offer reasonable pricing in today's competitive market.

Robert Lindsay


Associate Construction Coordinator, Whole Foods Market
Let's talk about a simple way to store and share your environmental documents.
We'll be in touch within one business day.
Or call us directly at (888) 711-9998.